L.A. Reno was born in Motown and spent her formative years in a suburb of Chicago. Early adulthood mystically brought her way down below the Mason-Dixon line and she has never looked back. The sights, sounds, smells, tastes, textures, and culture of the South inspire all her work. Throughout all her endeavors, it is this visceral sense of culture that she seeks to both reveal and revel in.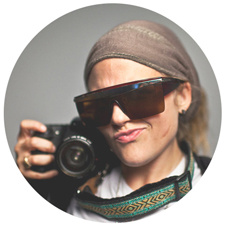 Ms. Reno is adept at visual storytelling in multiple forms including still photography, videography, editing work, multimedia production, audio collection, and storytelling education. She is versed in all necessary internet and technological tools of the story telling trade. Ms. Reno also has experience working as a youth photo and film instructor and is particularly fond of this type of work.
She is available for hire worldwide, but currently divides her time between Savannah,
GA
, Jacmel, Haiti and New Orleans, LA; the best, most radical place on earth forever and ever, Amen.
To download a

PDF

resume click here